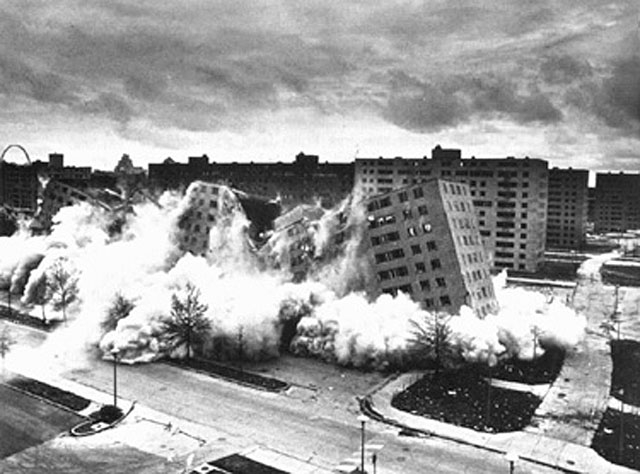 The hush, like that of a football crowd awaiting the outcome of a crucial place kick in the last seconds of a bowl game, was ended by sharp explosions. As the reinforced steel and concrete building crumbled into rubble a spontaneous shout arose from the spectators.
-St. Louis Post-Dispatch, April 22, 1972, the day after the second Pruitt-Igoe building was imploded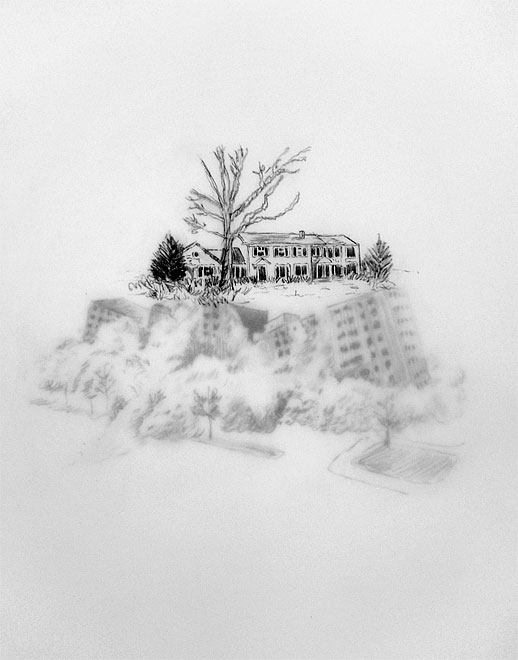 15 drawings depicting mansions built atop Pruitt-Igoe's ruins in Ladue, MO are displayed along the platform
(2 sheets of vellum each)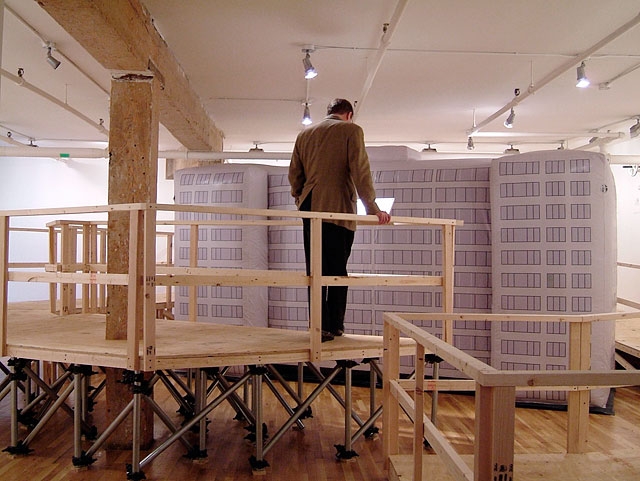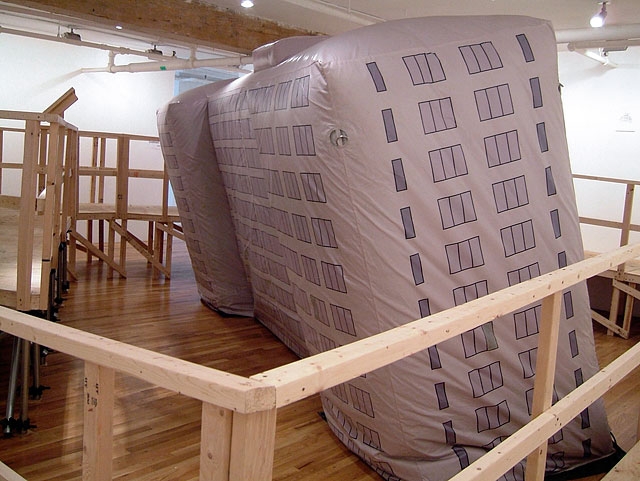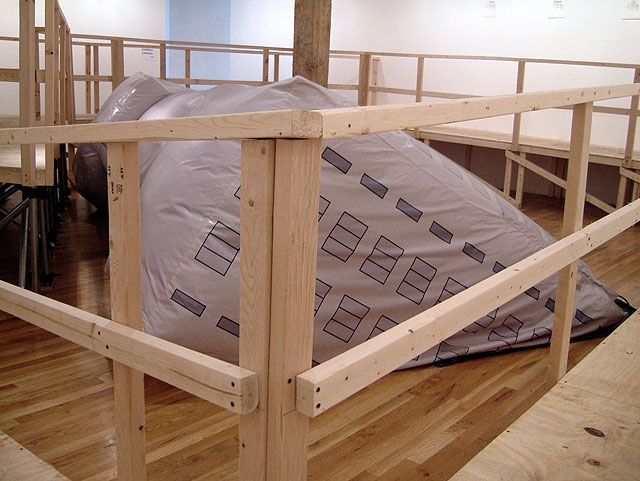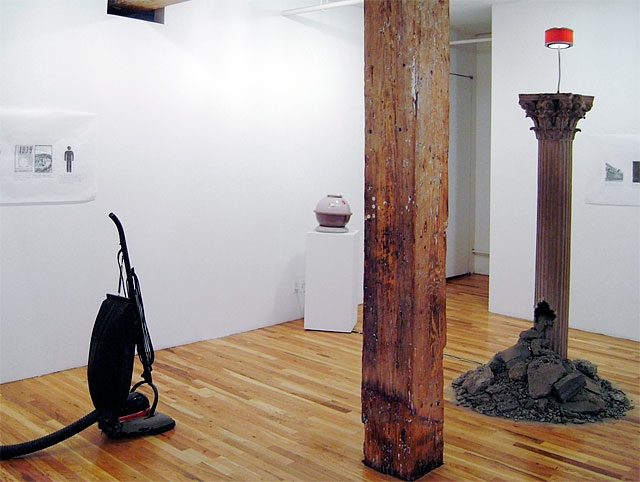 Dull Roar marks the threshold moment of Pruitt-Igoe's destruction and links it to several other deaths of Modernism in the form of discrete sculptural objects and drawings. The October 1972 carbon monoxide suicide of industrial designer Henry Dreyfuss is marked by Positive Agitation, a Dreyfuss Hoover 150 vacuum circa 1936, which breathes in and out through a car tailpipe. Last Gasp, an inflatable structure attached to a hand dryer, connects the death of modernist architect Louis Kahn in a Penn Station restroom to Yamasaki's recently demolished Pruitt-Igoe and his newly opened World Trade Center.