Commissioned hand-painted sign illustrating geodesic dome rising out of the rubble of Pruitt-Igoe. The Hungarian text translates as "The Visionaries."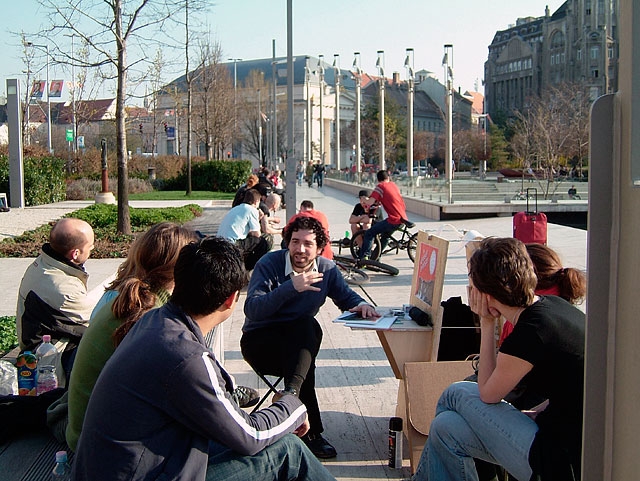 Wearing a sandwich board derived from the temporary structures that display political campaign posters around Budapest, I walked the streets of the city. Removed from the body, the board transforms into a portable drafting studio. Participants were asked to enlist their dreams and visions as a tool to ignite discussion and critical perspective, in an effort to construct alternative visual possibilities that reach beyond the ideas of investors who are influencing the future of these sites.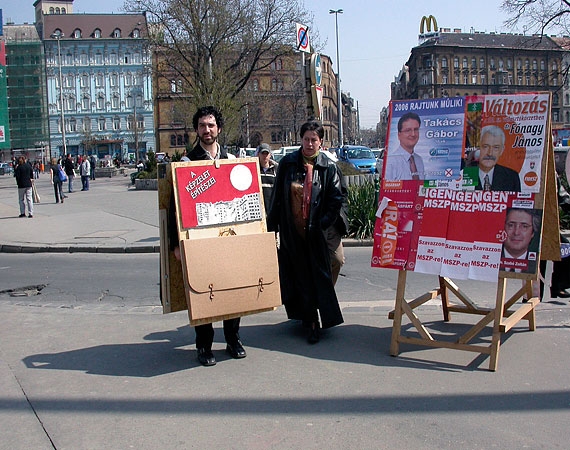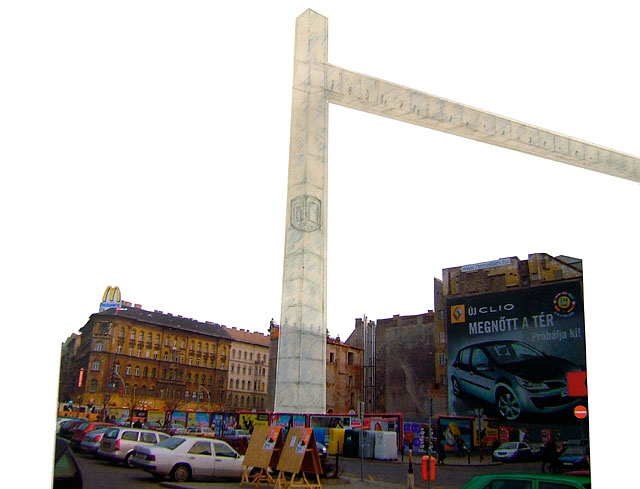 Gozdik Richard proposed two very tall glass towers and a bridge to connect them. A resident of the VIII district, Richard is proud of the neighborhood's rich immigrant culture that includes Chinese, Roma and Arab inhabitants. The tower is based on a lighthouse, the bridge a beam of light, symbolizing Hungary's reputation as a gateway to the East. One tower would be built on Rakoczi Ter, rising at least 18-20 storeys above the ground, giving visitors a rare "view of Buda, the way that people in Buda can see Pest". People would also be able to look out on Pest and see from above the way it is changing. Walking along the bridge, the pedestrian would see an exhibit about the migration of the district's immigrant cultures as they themselves are moving. The visitor would then exit from the equally tall glass tower located on the "missing tooth" in Blaha Ter.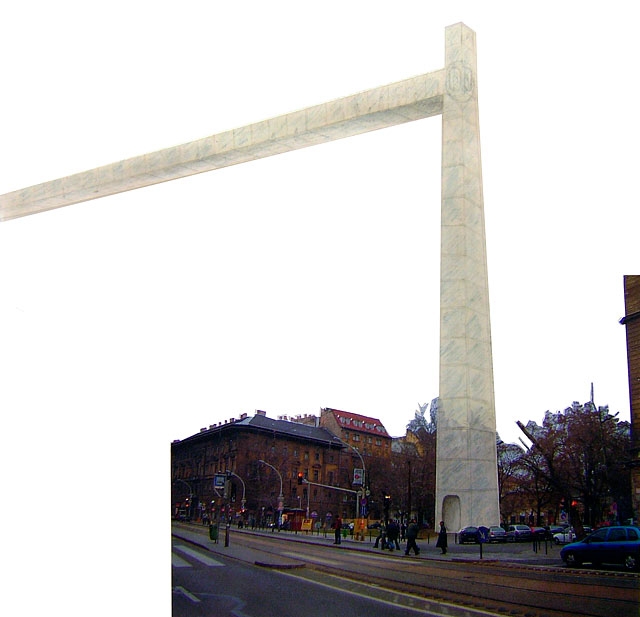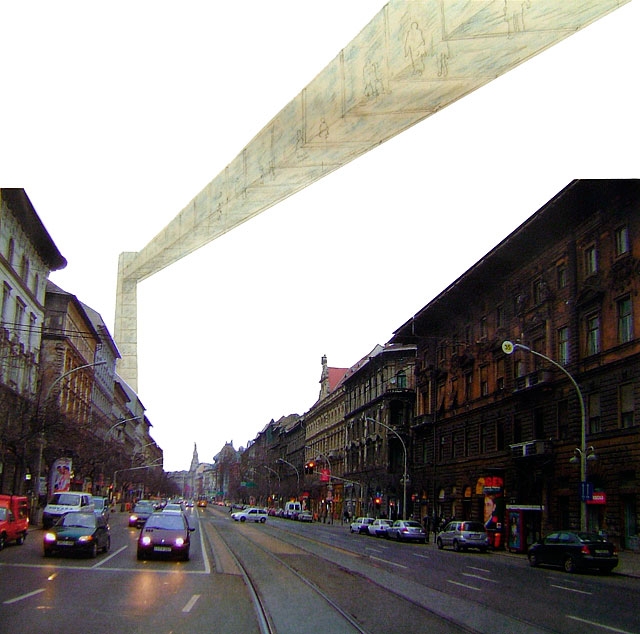 Istvan, a resident of the VII District, proposed Monument to How They Regard Us. "You should just make it look like a big fucking meteor hit the building", he explained. "The authorities sell off the land to investors with little or no interest in the opinions of their citizens, so it is like the decision comes from above, out of the sky and "on top of us."

The resulting dozen drawings were displayed in Trafo Gallery in four suspended pavilions, inspired by Hungarian architect Yona Friedman's sketch for La Ville Spatiale from 1958 (left)—a visionary project for a city that would accommodate the free will of its citizens and would be suspended on a framework above the existing urban space, avoiding any displacement of what came before.